We have a number of features that are still in development. These are available to our customers in a limited way - as BETA features.
You will recognize them in the INSIGHT webportal by the "BETA" labels we added right next to the feature name, as shown below.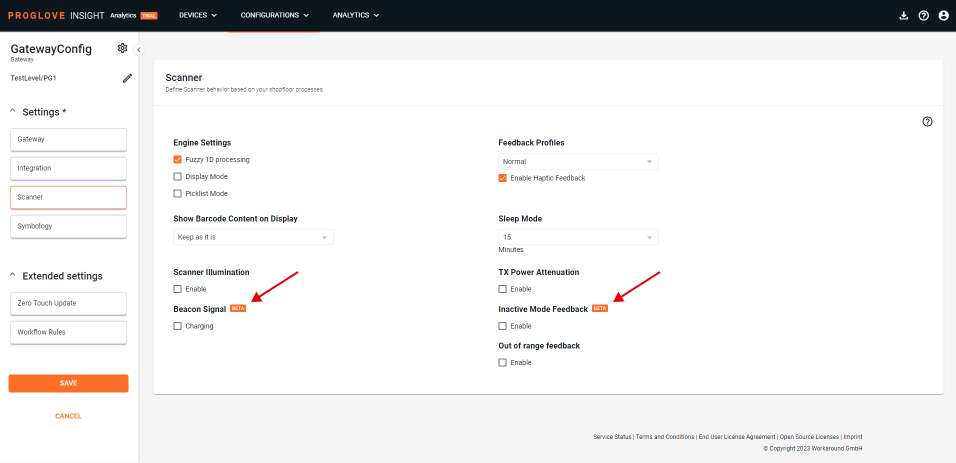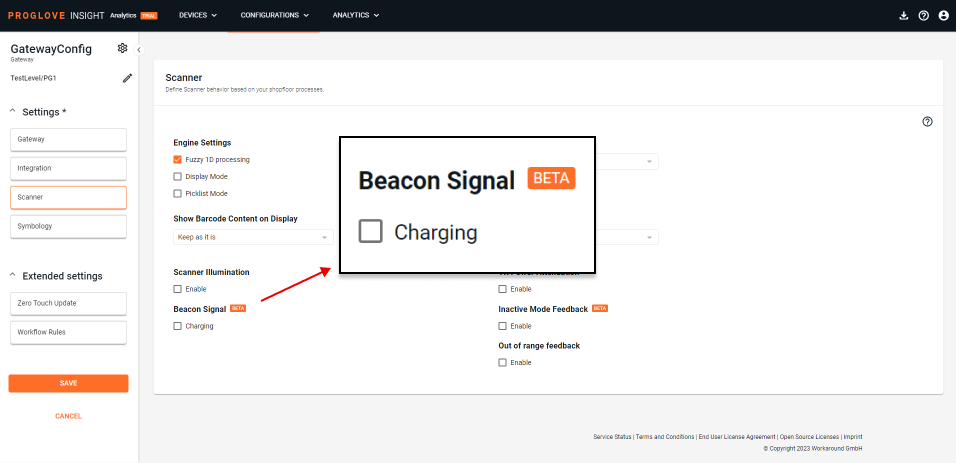 Although they come with occasional bugs, BETA features have a certain degree of stability and performance. We differentiate between the two following types, so you can see:
Orange BETA labels - for features in a stable state and released to all customers in the respective subscription plan

Black BETA labels - for features released in a very early, semi-stable state, and that are activated per request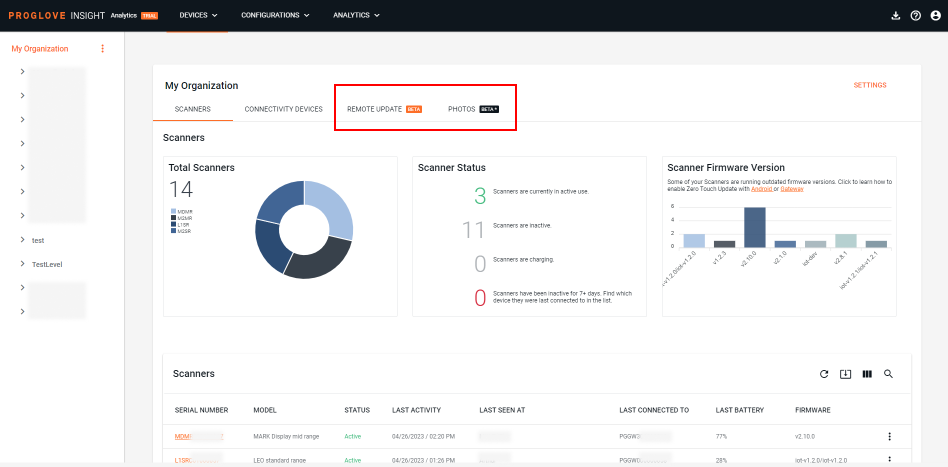 We welcome our customers to participate in shaping the future of our products and pushing them to their full potential by engaging in BETA testing.
BETA testing is an opportunity for real users to try a BETA feature in a real production environment. Special policies apply during this period.
What's the purpose of BETA testing?
Through BETA testing, we collect feedback on the quality and usability of ProGlove BETA features and ensure that:
they solve our customers' problem(s)

any bugs and/or issues are identified and addressed before full release to market

they are easy to use and understand
Your input matters and we would love to hear about your experience, since this process often reveals valuable information and leads to more ideas for improvements.
If you signed up for BETA testing, we're looking forward to receiving your feedback during the first few weeks of testing.
If not - there's still time! Simply reach out to your ProGlove representative and request access to any of our BETA features.